Our dynamic and energetic people sharing the same passion in delivering solutions that define perfection
RESPONSIBILITIES
Supporting Sales Managers

Responding to RFP/RFIs/Tender/Sebut Harga – Full cycle (Commercial and Technical)

Technical point of contact for partners, customers, principals, and distributors

Attending Tender Briefing, Events, Exhibition, Training, etc

Proposal writing
REQUIREMENTS
Highly experienced – hands-on with technology or potentially in the sales industry (quoting

and configuration), and tender / sebut harga

Able to travel (mostly within Klang Valley)

Able to work long hours

Perhaps someone from System Integrator or Distribution Company

Personable/soft skills

Desire to move into sales

Passion for learning with a lot of drive

IT Security and Infrastructure background a plus

Industry certifications also a plus – e.g. CCNA, Prince2, PMP, etc

Good command of English
RESPONSIBILITIES
Supporting the coordination and management of projects.

Communicating with stakeholders regarding project needs and goals.

Contributing to the planning and development of projects.

Research information to support other teams and departments as needed.

Perform administrative tasks such as time estimates, scheduling meetings, Project slides, etc.

Keep track of and report on project progress.

Complete any tasks assigned by the Project Manager in an efficient and in a timely manner.

Perform other duties assigned by the Project Manager orderly and efficiently.

Able to assist the project documentations.
REQUIREMENTS
Proven work experience as an Project Executive or similar role.

Proficiency in Microsoft Office and project management software.

Highly organized and able to multitask and oversee several projects

simultaneously.

Strong attention to detail and problem-solving skills.

Excellent communication skills, both verbal and written.
RESPONSIBILITIES
Design and develop customized web based applications, underlying APIs, back-end system and front-end interfaces as per user requirement specification and following industry best practices

To actively participate and contribute in all phases of the development

implementation and lifecycle

Provide technical support for developed system produced

Conform to standard development convention and good design practices

Perform software support and enhancement based on user requirement and patches release

Troubleshoot, test and maintain code and databases to ensure strong optimization

and functionality that meets the requirements and user expectations.

Produce detailed specification, prepare technical documentation and ensure all project/codes are properly managed

To perform any other reasonable duties and responsibilities which may be assigned from time to time
REQUIREMENTS
Diploma/ Degree in Computer Science/IT, software application/engineering or any other equivalent qualifications

At least 3-5 years of actual coding and working experience in web based software development

Required hands-on skill and actual coding development experience in

PHP/ASP.NET, HTML5/CSS3, LINUX/WINDOWS, APACHE/IIS, MYSQL/MSSQL,

JQUERY

Technical knowledge in PHP based Framework e.g.: CakePHP, Yii and Laravel or in .NET based Framework

Technical knowledge in Database e.g.: MySQL, MSSQL, MongoDB, Oracle etc.

Excellent back-end development, software architecture and designing

Excellent in testing, debugging and troubleshooting skills

Great problem solving and analytical skills

Able to work independently with minimum supervision

Passion for best design and coding practices

Knowledge of data processing, system integration and hardware platforms

Experience in full project cycle implementation is an advantage

Excellent command of written and spoken English and Bahasa Malaysia
SKILL COMPETENCIES
Strong analytical and creative problem solving skills

Result oriented individuals who thrives working in a fast paced environment

Resourceful and self-motivated with the ability to prioritize, meet deadlines and manage changing priorities

Customer/Client focus and resilient

Work collaboratively with others to achieve objectives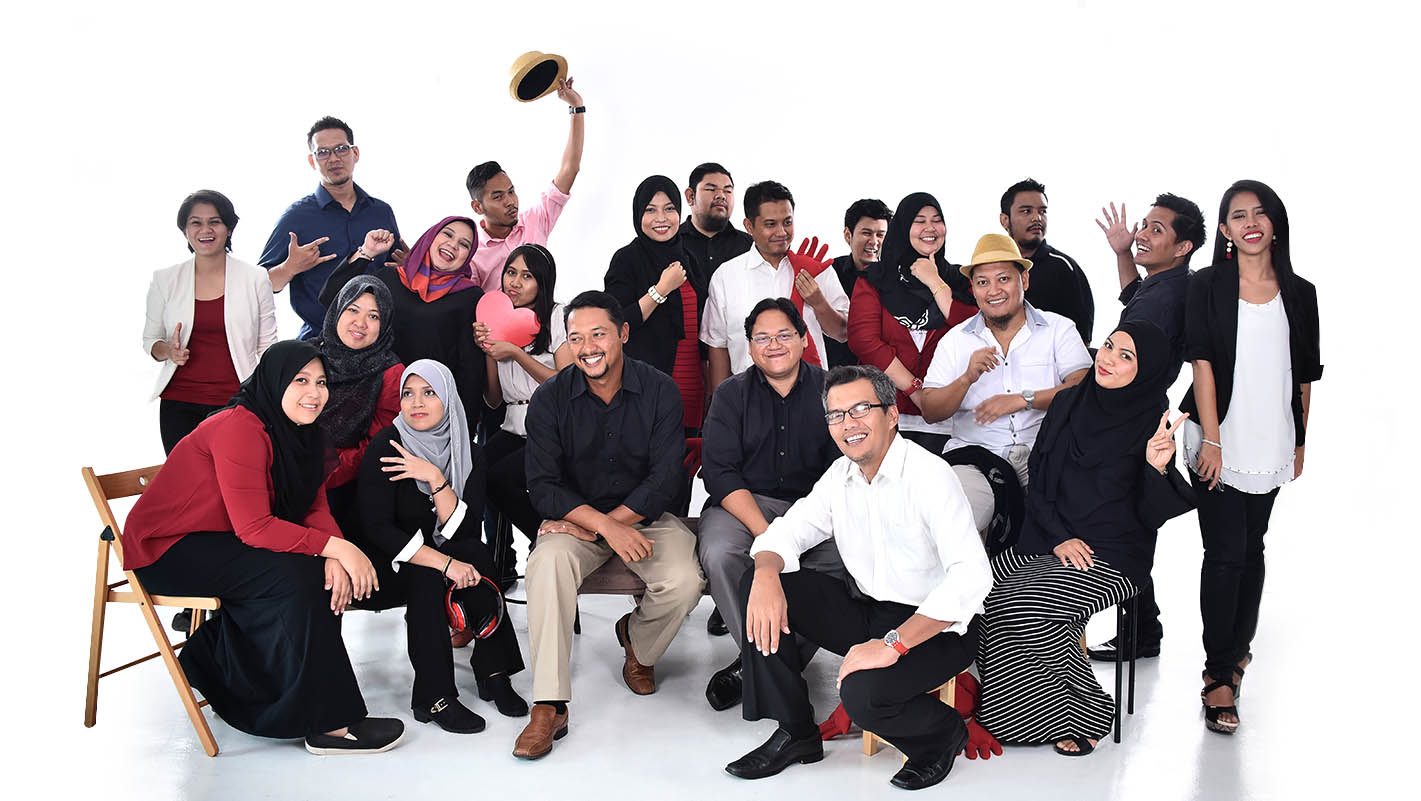 Join Us!
We would like to invite interested and qualified candidates to send their resumes.
Students from local universities can also apply for internship with us.
Email Us