Customized Digital Solution to Reach Your Organization Goals
Online Presence & Web Solutions
Development of your Internet
façade, UI & UX implementation &
content strategy and management
System Development
Custom designed business solutions to empower business digital transition
Mobile Apps
Realising mobile platform
development in reaching
dynamic market & industry
System Integration
One-stop service provider in
harmonizing multi-model solutions to meet organizational needs
Digital & Social Media
Market engagement model and strategy across multiple social media platforms
Cloud Infrastructure
Fast and secured digital infrastructure implementation that are cost-effective with optimal performance
The creation of the premium solution grew with time. Built by passion and desire, our brand story started a decade ago.
We started 10 years ago by delivering first-class online presence & applications for our esteemed clients.
As we grow wiser & stronger, we diverse into other areas of IT services including system development, system integration & IT infrastructure.
Our dynamic and energetic people sharing the same passion in delivering solutions that define perfection
We work with a number of industries ranging from technology to consumer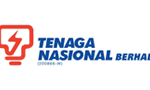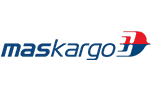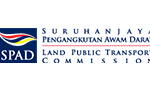 What our esteemed clients are saying about us
I am impressed with the delivery of the projects, especially with skilful team and superior products.
Excellent Team! Genuine commitment, additional improvement on the completed projects and they also go extra miles with all the brilliant suggestions for our system. Good job Primus Core!
They are a very professional team. They listen to our requirement, work super hard to get it done, and deliver with cutting edge design and superior responsive website.
Outstanding project's outcome, strong commitment and much more important, they delivered the project within deadline. Great team play Primus Core!
The team are very cooperative, very passionate about their job, very committed and totally awesome. They always give brilliant ideas for us to improve the original ideas and their deep knowledge & experience created a unique customize solution that fits perfectly into our work system.
The delivery of work should receive a big applause. The commitment, the energy from all team members are outstanding and remarkable. We would like to continue working with Primus Core in the future.
Genuine commitment from the team, they even go the extra miles to add improvement on the completed project and definitely we are happy with the impressive suggestions from Primus Core for our new revamped website.
Excellent project execution, strong team commitment and satisfactory project documentation that fits right with our requirement. We hope to work together again in the future with Primus Core.
The only way forward is to keep innovating. Engage us today!